NEWS & EVENTS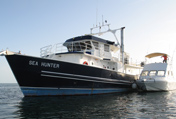 Andros Barrier Reef - the third longest reef in the world
Located in North Andros, in the archipelago of the Bahamas. North Andros is one of the three major islands, consisting of small islets, cays, connected by mangrove estuaries and tidal swamplands. This island is a unique mecca for the sport fisherman, diver, and adventurer. Schools of bone fish in the thousands gather at these breeding grounds. Permit and tarpon also swim the offshore waters, making it the ideal location for your fishing adventure.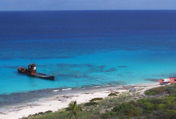 Crooked Island and it's remote, pristine beaches await
Crooked Island is comprised of a shallow lagoon called the Bight of Acklins. Settled in the 1780's by American Loyalists, Crooked Island was the settlement for cotton plantations, and is now sparsely populated, and ideally suited for the adventurous spirit.
See all